With Game Update 6.2, players will discover what happened to Satele Shan and her followers' ship in our latest story update, Echoes of Oblivion. For those who are looking for new challenges, jump into the Spirit of Vengeance Flashpoint to help Shae Vizla fight against renegade Mandalorians and save her flagship. 
Along with those additions, we're introducing a new Login Rewards system, a redesigned Emote Window, another batch of the Ranked Replica rewards, and more!


Echoes of Oblivion
Players will join Jedi Knight Kira Carsen, Sith Lord Scourge, and other allies in uncovering the mystery behind the disappearance of the ship carrying Satele Shan and her students. While searching for the truth behind this disappearance, players will face off against fanatical Servants of the former Sith Emperor and unravel their sinister plot!


The Spirit of Vengeance
Renegade Mandalorians have ambushed Shae Vizla's flagship, the Spirit of Vengeance II, to steal priceless Mandalorian relics. In this new Flashpoint, players will face off against these raiders to save the capital ship, its crew, and the Mandalorian relics. 
New and unique rewards await those who defeat the enemies and rescue the Mandalorians on the capital ship.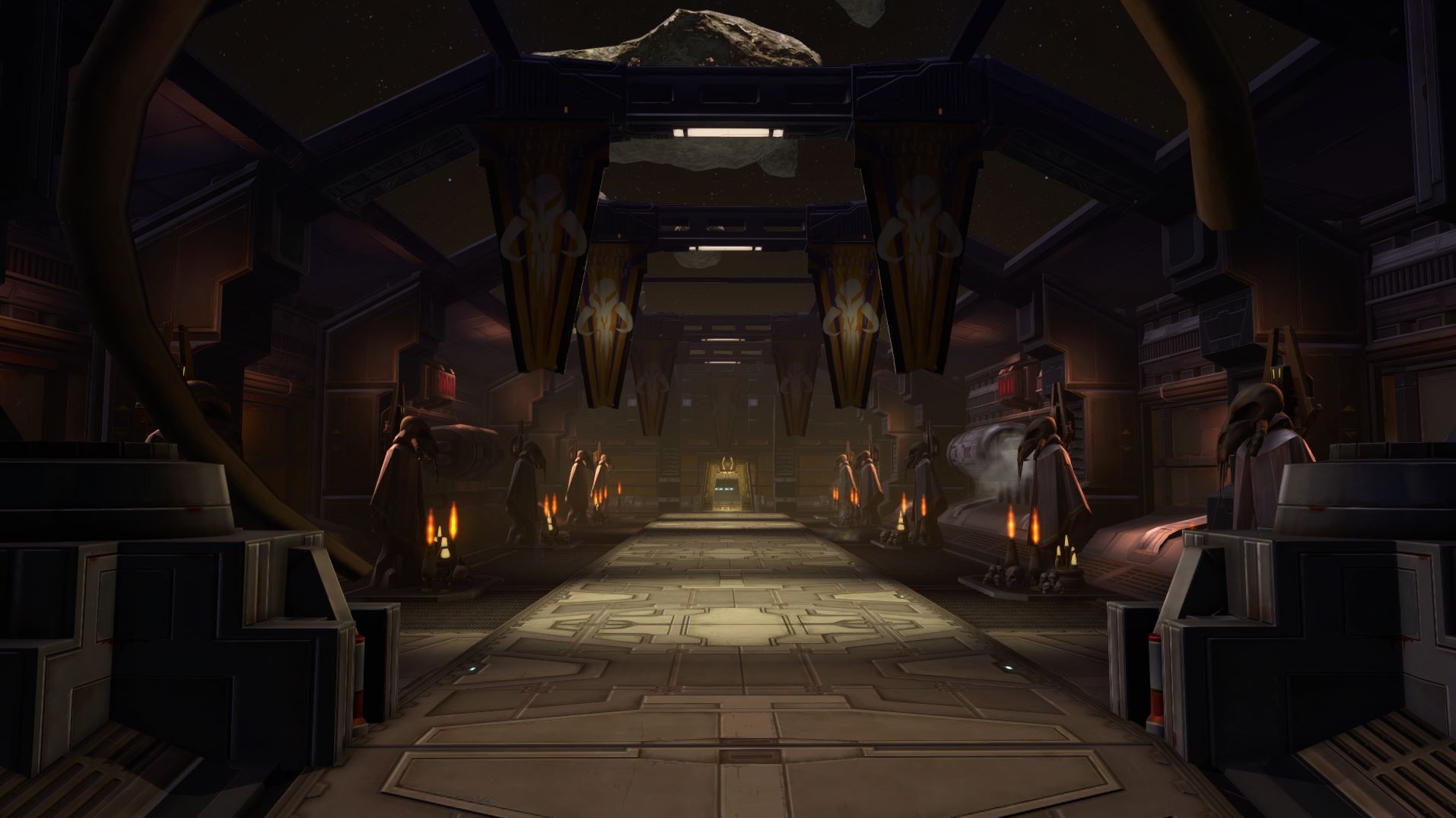 Login Rewards
Our Login Reward system is a new feature that rewards all players, regardless of their status! The only thing you need to do is log into the game, open the Login Reward window, and claim your reward. Rewards could include Companion Gifts, Crafting Materials, Dyes, Tech Fragments, and more, including some special rewards!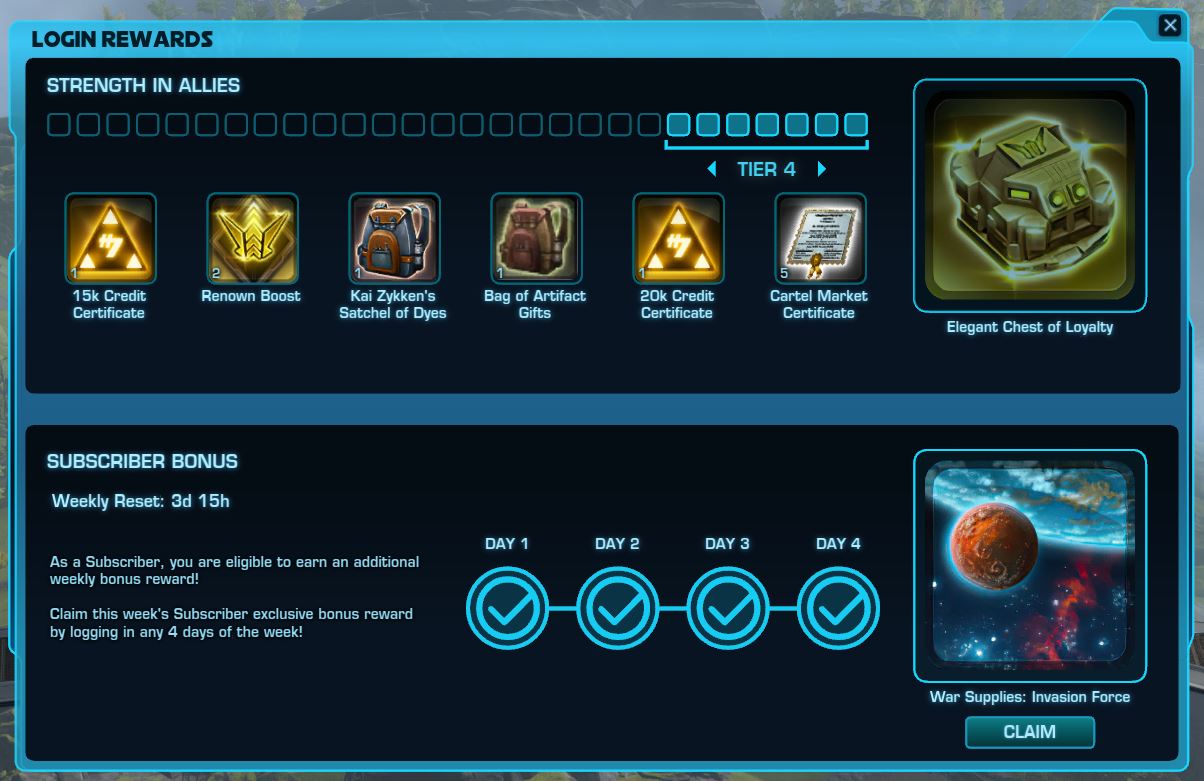 Emote Window
Searching for the right emote will be easier than ever with the brand new Emote Window! Emotes now appear in two simple categories, Unlocked and Locked. This way, you'll never have to guess whether you've unlocked that specific dance emote or not. We've also added new icons to differentiate which emotes loop and which emotes have an audio element.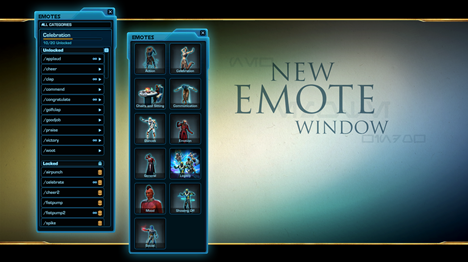 Ranked PvP Rewards
This latest update also brings in another batch of the "Replica" series rewards! The following Season 5 and Season 7 Replica Rewards can now be purchased from Giradda the Hutt, located on the Fleet:
The Gladiator Set and Gladiatorial Nexu Mount (season 5)
The Giradda's Acklay Mount (season 7)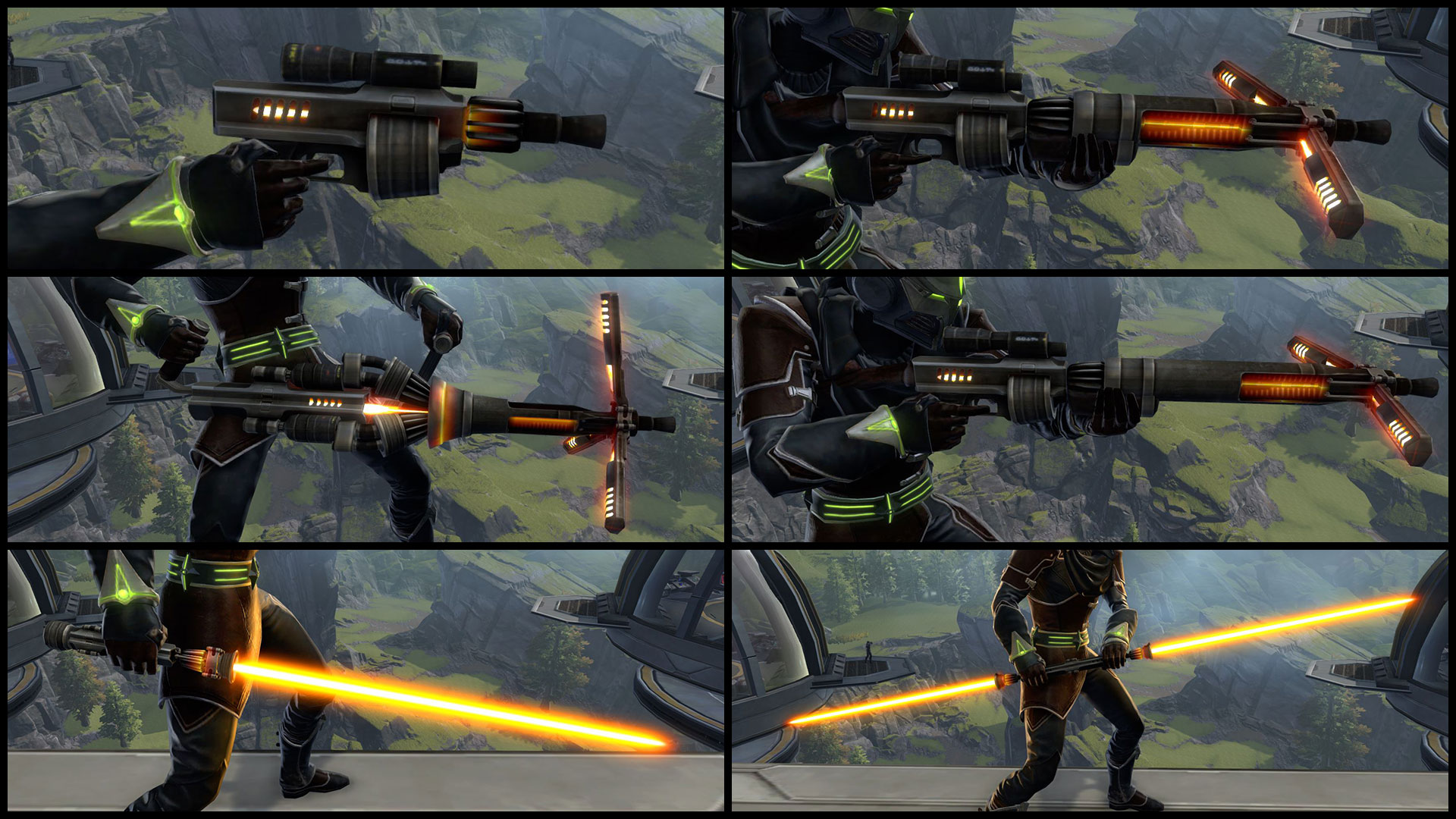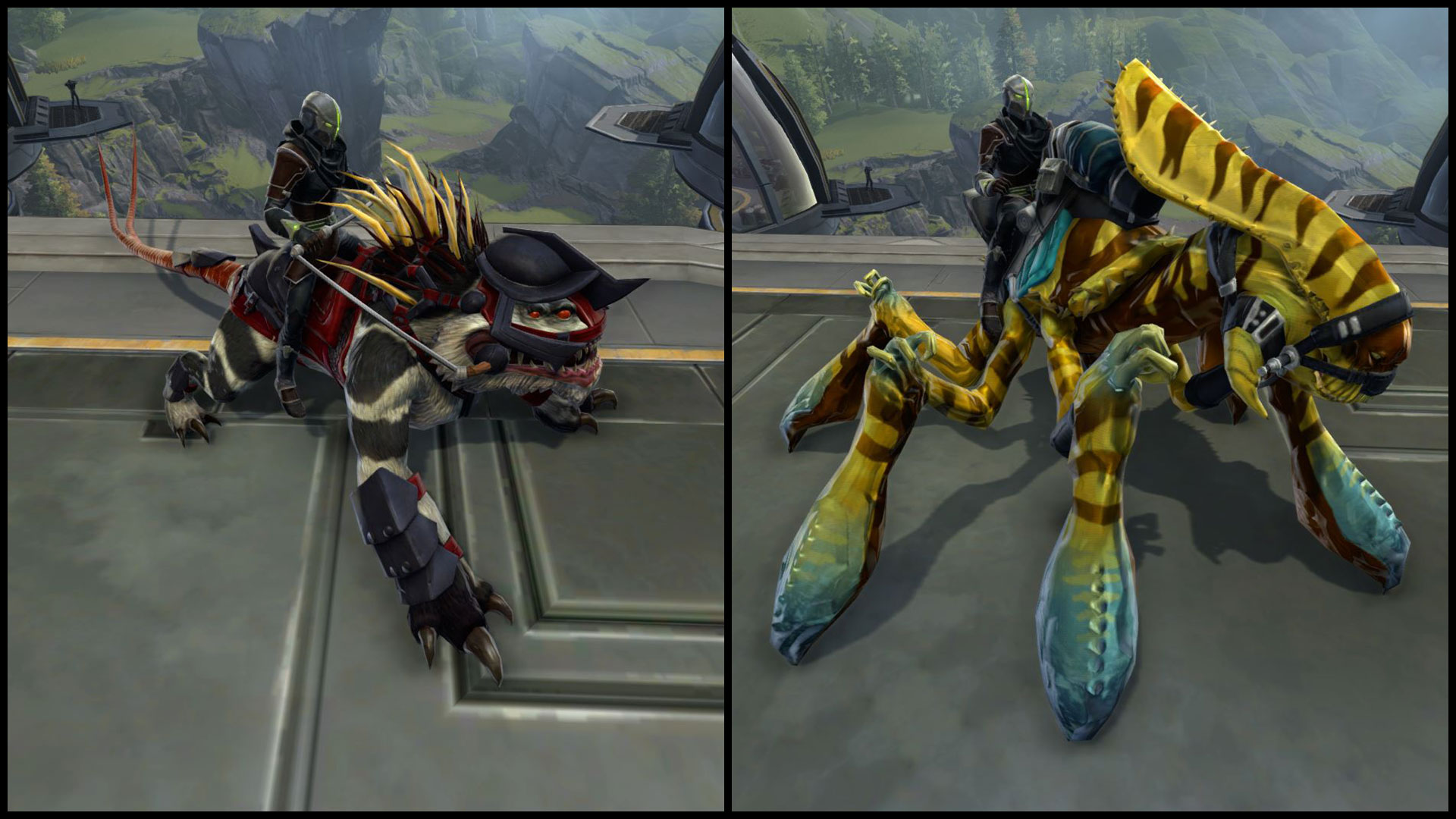 Game Update 6.2 is now live! Log into the game to check out these new additions now. The full patch note list for this update can be found here.
Original Source: https://www.swtor.com/info/news/article/20201209